Have you ever woken up with a stiff neck or back that makes it painful and difficult to move and go about your everyday routine? Your first thought may be to call the chiropractor, but did you know physical therapists are licensed and trained to perform spinal manipulations as well?
Thrust manipulations are a manual therapy technique comprised of a continuum of skilled passive movements to joints and/or related soft tissues that are applied at varying speeds and amplitudes, including small-amplitude/high-velocity therapeutic movement. Physical therapists have been performing thrust manipulations in the United States since the 1920s and have been evolving with technique and application through years of clinical research and evidence-based practice.
Manipulations provide many benefits for patients in pain including an immediate decrease in pain, increase in range of motion, increase circulation, relaxation of tight muscles, and improved muscle function to perform daily activities.
Spinal manipulative therapy is used to treat a variety of ailments including neck pain, headaches, low back pain, sacroiliac pain, rib pain, shoulder pain, and thoracic pain. Therapists are trained to recognize indications and contraindications for thrust manipulations and are able to make educated clinical decisions based on their evaluation findings.
The risks associated with spinal manipulation are very low and all of our therapists have been trained to perform the techniques in a safe, effective manner.
Read our Blog Article
Spinal Thrust Manipulations: Not Just for Chiropractors
Ready to learn more? Explore our related posts below all written by our own team at Rye Physical Therapy.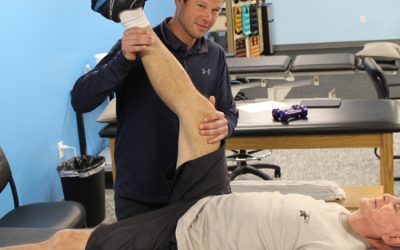 We are very excited to announce the opening of Rye Physical Therapy! For years, many of...