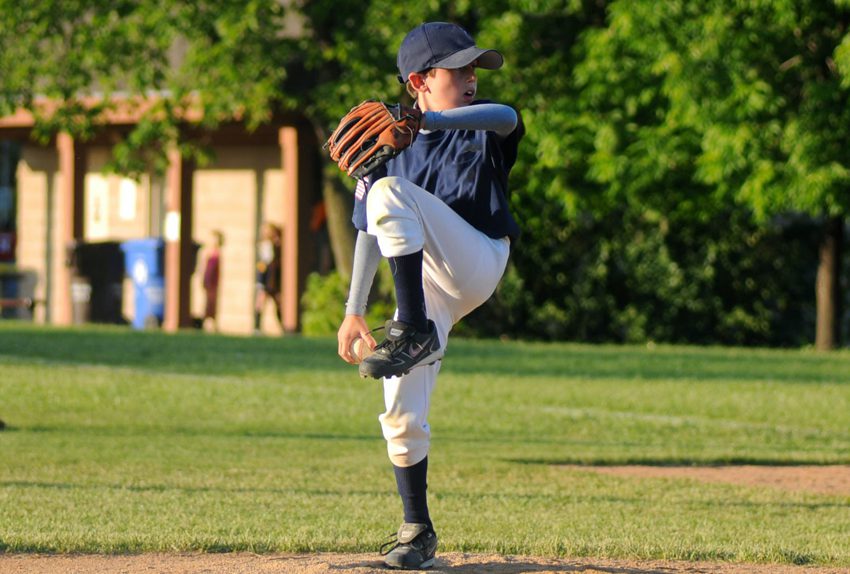 By Kate Dulac Serodio, DPT, OCS
Recently Powerhouse Sports reached out asking Rye Physical Therapy to partner with them in caring for their athletes.  They have a great Baseball/All athlete training program and work hard to provide the best care for their athletes.  They offer onsite Baseball pitching & hitting development programs and strength & conditioning programs for all sport athletes.  They take pride in the programs they offer and strive to make sure they're offering the best programs and are practicing injury prevention. Injury prevention is a top priority for Powerhouse.  Mike Montville, owner of Powerhouse Sports who works directly with the Red Sox believes the only real difference in what he offers at his facility vs the Pro's is the access to resources. Onsite manual arm care is one of those resources he believes can be game changing for the youth athletes.   Mike is pleased to now be able to offer Manual Arm Care with the onsite Partnership of Hampton PT!
What exactly is Arm Care? Unfortunately, if you don't know, you're actually in the majority.  If you or your child are not performing routine arm care in-season and off-season then you're at risk of injury and decreased performance. Arm care is a simple group of exercises that typically should target the rotator cuff, scapula, and forearm muscles.  It is essential for baseball players from youth to the professionals to perform their arm care program.  According to Mike Reinold, owner of Champion PT and the go-to Physical Therapist for the Red Sox "An arm care program is one of the foundational pillars of any baseball player's program, however, it is often one of the most neglected areas."  Despite this knowledge many athletes neglect this part of their training.  Neglect from independent arm care will result in decreased performance and increased risk of injury.   If you want to be like the Pro's, consider not only being compliant with your independent arm care but also making Manual arm care a part of your individual arm care program.
"An arm care program is one of the foundational pillars of any baseball player's program, however, it is often one of the most neglected areas." Mike Reinold, Champion PT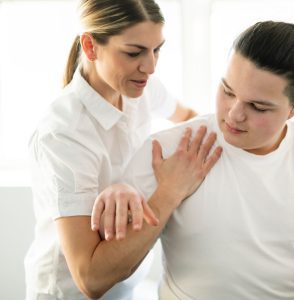 Why would I need Manual Arm Care? Unfortunately, even with a dedicated independent arm care program athletes will often require or simply benefit from hands on therapy.   The literature shows that the more you throw the tighter and more tired you get.   It is very important that you maintain your strength with your routine arm care program but the reduction in mobility may benefit quickly and significantly from manual arm care.   Repetitive throwing results in posterior cuff tightness which can immediately result in a 10-degree reduction of internal rotation.   Cumulatively not addressing this can not only affect performance but can result in injury.  Manual treatment would be beneficial to target the pec minor, teres major and subscapularis as these are all muscles that internally rotate the shoulder while throwing and may require stretching or soft tissue release.  Again, adding this to your routine could be game changing for performance and injury prevention.
What are the different Manual arm care treatments? Hampton PT therapists have numerous techniques/certifications to address pain, joint mobility restrictions, muscle restrictions. Treatment options are:
We look forward to not only partnering with Powerhouse Sports but also with you.  We are eager to help you achieve your performance goals with a goal of being injury free! Give Rye Physical Therapy a call to discuss your young athlete's (or your) arm care treatment.