Frequently Asked Questions
We've compiled some common questions and answers for your leisure.
Q:

How will a physical therapist help me?

A physical therapist is a specialist trained to help you restore your strength, range of motion, and activity level following either injury or surgery. Your therapist will initially evaluate you in order to uncover any physical abnormalities, strength and flexibility imbalances, ligament laxities, or nerve entrapments.

Once your evaluation is complete an appropriate rehabilitation plan of care will be established in consultation with your referring physician. The plan may include specific exercises, stretches, manual therapy techniques, and specialized equipment to address problems. Collectively, the plan of care will help control pain, expedite healing, and allow you to return to your prior activity level pain-free.
Q:

What will I be doing at physical therapy?

Overall your plan of care and the techniques that support that plan will depend on your specific injury and needs. After an initial evaluation which occurs during your first visit, your therapist may perform joint or soft tissue mobilization in order to increase range of motion, correct misalignments, or increase tissue healing. Your therapists may also perform modalities such as ultrasound or electrical stimulation to help alleviate pain and expedite healing.

You will most likely be taught specific exercises and stretches to help strengthen under used or injured muscles and increase range of motion. Your most important role in your own healing will be to follow an individualized home exercise program that will increase your recovery time when you follow it faithfully and consistently.
Q:

How long should I expect to attend Physical Therapy?

Usually your Doctor will refer you to attend 2-3 visits per week for 4-6 weeks. Depending on your problem you may require more or less time. Post-surgical patients can usually expect a longer duration.

We recommend consulting with your insurance company prior to care to ensure you have the coverage you need to successfully and economically complete your physical therapy care. If you prefer, we can contact your insurance company on your behalf.
Q:

How long are the appointments?

The duration depends on the patient's condition. A typical appointment lasts 30 minutes to an hour.
Q:

What should I wear to physical therapy?

Ideally, one should wear clothing that allows the therapist to easily access the problematic region. For example: if you are having neck or shoulder pain, wear a loose collar.
Q:

How do I set up my initial appointment for physical therapy?

Your initial appointment can either be scheduled by your Doctor's office or you can make a phone call and schedule yourself. You will be asked to give your name, diagnosis and a number of where you can be reached. We would appreciate it if you could arrive 15 minutes prior to your scheduled appointment.
Q:

What do I need to bring to my initial appointment?

On your initial appointment, we ask that you bring your insurance card and your referral script from your Doctor. In some cases, your Doctor's office may have already faxed your script and diagnosis to us.
Q:

Who will I be seeing at physical Therapy?

At Rye Physical Therapy we believe in treating our patients in an efficient and friendly manner. We have several full-time staff members, Physical Therapists, Doctorates in Physical Therapy, and Physical Therapy Assistants who work in tandem to ensure that your treatment is effective.

Although you will primarily see one Therapist for the duration of your care, we assist each other in sharing knowledge, techniques and providing you with the best care we have to offer. We will not only help you achieve your goals but will also create a friendly environment that we hope you will enjoy.
Q:

Why should I choose Rye Physical Therapy?

Our team is passionate about making sure that you get the care you need. There a plenty of reasons to choose Hampon Physical Therapy as your provider. In face we've assembled 30 Reasons To Choose Rye Physical Therapy!

1. ALL practitioners have Doctorates of Physical Therapy
2. Treating and supporting Hampton & Seabrook (Seacoast) community for 15yrs!
3. No aides or assistants, your care is from a Doctor of PT
4. Independent of hospital – cost is 2-3x less than hospital care – significant savings for those with deductibles
5. Convenient locations… both clinics on Route 1 in Hampton and Seabrook, NH

…And more!

Read the Full Post : 30 Reasons to Choose Rye Physical Therapy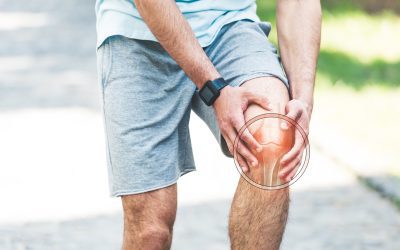 BY Dylan Chisholm, PT, DPT, cert. DN, cert. VRS Many people will attain medical professionals,...